These are some of our favorite books for kids who are love to learn more about the world around or inside them. We also have Book Bundles with reads for kids of every age group; click here.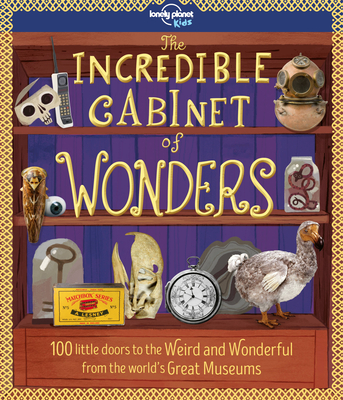 The Incredible Cabinet of Wonders
This lift-the-flap book will delight older kids (even adults!) with its collection of real items from real museums around the world. You'll find items from toys to medicine cabinets to musical objects; all along the way, you'll learn the stories behind these weird and wonderful artifacts. Recommended for ages 9–12, but we say it's for younger and older readers, too.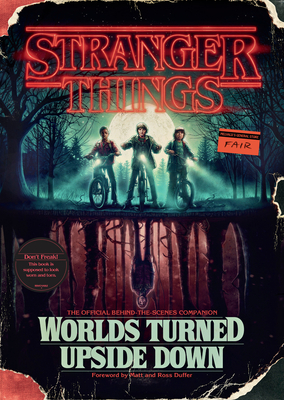 Stranger Things: Worlds Turned Upside Down
If you have a Stranger Things fan in your life—and chances are you do—this is a must. No pictures do it justice. You have to see, open, and touch this book to appreciate it. (The publisher has a video at this link if you want to take a look.) It has scuffs and marks as if it's a relic from the 1970s setting of the show. Inside its pages are interviews with the cast, clues to the Upside Down network, a map of Hawkins, a Morse code disk that you can use to decipher messages ust like Eleven, and more. If you don't understand any of that, trust us—your kid will. This is the book they'll lose themselves in on Christmas Day. Let us reserve your copy now!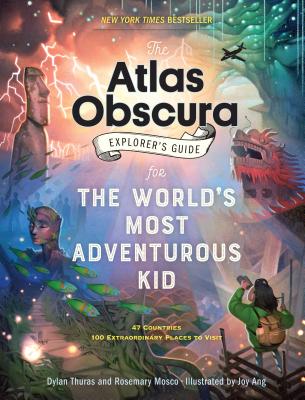 The Atlas Obscura Explorer's Guide for the World's Most Adventurous Kid
If you've got one that likes to explore, or one you want to encourage, this book is your ticket. With 100 wonderful destinations—from waterfalls to caves, from mummies to penguins—this large, interactive guide will take them on a new journey every time they open it. The New York Times calls it a "thrillingly imaginative expedition." Recommended for ages 8–12, but we say younger and older kids will find it magical, too.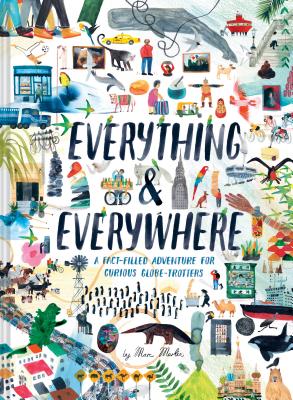 Everything & Everywhere: A Fact-Filled Adventure for Curious Globe-Trotters
The pages of this oversized, colorful book explode with facts and fun illustrations that teach kids about cities around the world, from Hong Kong to New York City. Adults will want to read along or at least look over a child's shoulder to pick up interesting tidbits about each place's people, animals, and ways of life.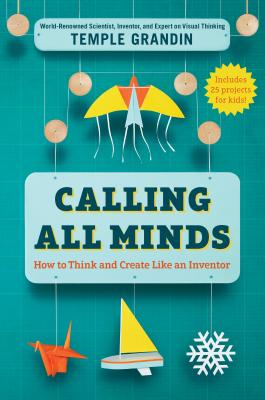 Calling All Minds: How to Think and Create Like an Inventor
You've heard of Temple Grandin, the world-renowned scientist, inventor, and spokeswoman for autism. She authored this book for curious young people and future inventors, encouraging and showing them how to delve into the science behind objects we're all familiar with. It has practical advice, actual projects, and lots of interesting facts about her own childhood explorations. This is the perfect gift book for kids who like to tinker, fiddle, and ask questions. Recommended for ages 8–12, but older kids would appreciate it, too.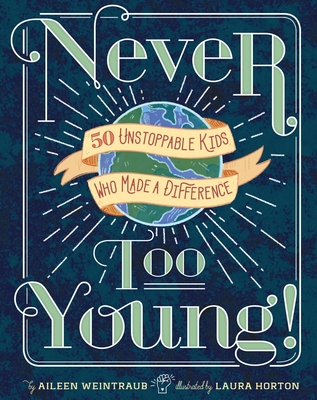 Never Too Young: 50 Unstoppable Kids Who Made a Difference
From Mozart to Helen Keller, Picasso to Bobby Fisher, these 50 creators and innovators will prove even more inspirational when you learn how young they started. Kids can read about a wide array of influential figures and change-makers around the world, all who managed to make a difference at an early age.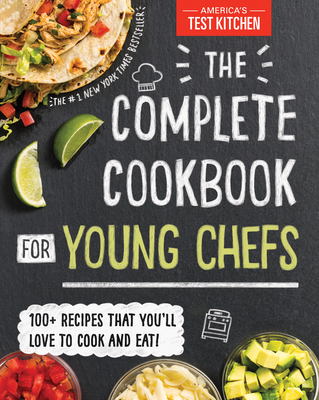 The Complete Cookbook for Young Chefs
This book just hit shelves in October and it's already a bestseller, because it presents real recipes that kids can and will want to cook. It appeals to a range of skill levels, and has photos and tips throughout to make the cooking experience fun, rewarding, and ultimately successful.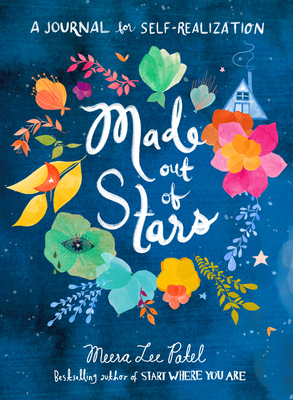 Made out of Stars: A Journal for Self-Realization
Encourage your child to journal with this beautifully illustrated book that helps readers find what makes them special. Your young person will love the watercolor drawings, the life-affirming quotes, and the gentle prompts to help her learn about herself.